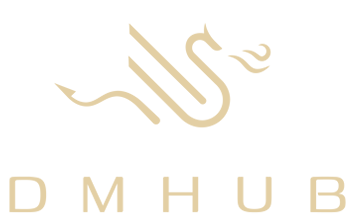 TERMS AND CONDITIONS
DMHub is an online service which is provided in accordance with this agreement.
1. REGISTRATION AND USER DATA
To use DMHub you must register an account, the details of which will be stored in our database. This data may be used to facilitate interactions with other users, and to analyze and improve the quality of the experience we are providing to you in DMHub.
Data regarding the performance of the DMHub client on your machine may be transmitted to our servers and stored and analyzed to allow us to improve user experience.
We respect your privacy, and any contact details such as email address you provide will not be shared with other users or with any other parties. It may be used for account recovery purposes, to notify you of important activity on your account, or if you explicitly consent, to tell you about updates, offers, and other news related to DMHub or related products.
2. USER CONTENT
DMHub is an online service, and as such you may be able to communicate with other users. You are expected to be courteous and respectful. Harassment of other users is not tolerated, and doing so may result in suspension or termination of your account.
We cannot be held responsible for the conduct of other users. Additionally, some content in DMHub may be user generated and we cannot be responsible for it.
DMHub allows you to create your own content, such as maps, characters, stories, and games. Any content you create is your property, but by creating it using DMHub you give DMHub permission to store this content on our servers. DMHub allows you to share content you create with other users, and if you do so you are granting these users permission to use your content with DMHub in perpetuity, and for DMHub to keep your content on our servers in perpetuity.
3. UPLOADED CONTENT
DMHub allows you to upload content such as images, sounds, and music, to use to play games using DMHub. When you upload content, you certify that you are legally entitled to upload this content to DMHub's servers, and to share it with other users.
4. AUTOMATION
You agree to use DMHub through the interface provided. You agree not to use 'bots' or other forms of automation or other interfaces to access DMHub.
5. TERMINATION
WE RESERVE THE RIGHT TO SUSPEND OR TERMINATE YOUR ACCOUNT AND SERVICE AT ANY TIME FOR ANY REASON.
6. DISCLAIMERS
WE EXPRESSLY DISCLAIM ANY WARRANTY FOR THIS SOFTWARE. IT IS MADE AVAILABLE ON AN AS-IS BASIS. THERE IS NO WARRANTY OF ANY KIND EITHER EXPRESS OR IMPLIED, AND DOES NOT HAVE A WARRANTY OF MERCHANTIBILITY, SUITABILITY FOR A PARTICULAR PURPOSE, OR NON-INFRINGEMENT.